Back to Places
Description
Edit

The final part of the side quest Darius' Treasure Hunt. Detailed Walktrough in The search for Darius.
Prerequisites
Completed the side quest Darius' Treasure Hunt.

On the hills east of
Tirin Abbey
.
Occupants
Edit
NPC's

Boss

Creatures
Items/Rewards
Edit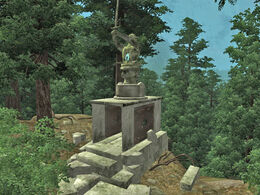 Coordinates for Map marker: NQ13DariusTemple (-5, -10)
Items found
Edit
Plants
Levels/Rooms
Edit
One level, medium ruin.
Cell name: High Priest Darius' Temple - Editor ID: NQ13TempleDarius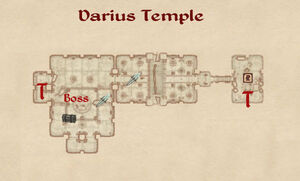 Tips/Notes
Edit
Ad blocker interference detected!
Wikia is a free-to-use site that makes money from advertising. We have a modified experience for viewers using ad blockers

Wikia is not accessible if you've made further modifications. Remove the custom ad blocker rule(s) and the page will load as expected.