Back to Places
Description
Edit

Three level ruin populated by Battlemages of Etronar and a boss. A great dungeon for those who need some money.
East of the ruins is found a Bandit Camp.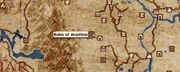 West side of Fold Valley .
Occupants
Edit
Level 1

NPCs

Creatures

Level 2

NPCs

Level 3

NPCs

Creatures

Boss
Items/Rewards
Edit
Special Loot

Ammunition

Ingredients

Books

Scrolls

Potions

Other

Chests/Containers

Books
Scrolls
Chests/Containers

Note - Items dropped by Battlemages of Etronar are found on proper page.
Coordinates for Map marker: Wilderness (-16, 1)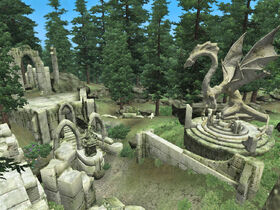 Occupants
Edit
Items found
Edit
Plants
Levels/Rooms
Edit
A three level ruin, large place.
Cells name: Ruins of Aranthos
Editor ID: AranthosPart01 / AranthosPart02 / AranthosPart03
Tips/Notes
Edit
Ad blocker interference detected!
Wikia is a free-to-use site that makes money from advertising. We have a modified experience for viewers using ad blockers

Wikia is not accessible if you've made further modifications. Remove the custom ad blocker rule(s) and the page will load as expected.