Back to Nehrim Wiki

About the Team
SureAI stands for Sure Artificial Intelligence.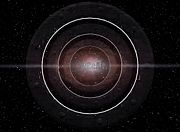 The Team first met in the fall of 2003 and constantly develops mods for computer games since then.
When founded, SureAI consisted of several Teams and Modding communities who in 2005 decided to affiliate under the name SureAI.
After developing 2 Total conversions for Morrowind (done by two separate Teams), SureAI began planning Nehrim in April 2005. In March 2006 they started working on the actual game. The development of Nehrim was finished in March 2010 and the game was finally released on June, 11 2010 after a closed beta phase.
Released Mods
Announced unreleased Mods
Surveillance was meant to be an Multiplayer game based on the Crysis engine announced in January 2008. It is no longer being developed.
Since April 2008 SureAI worked on an Browser game named Nehrim Online. The development is paused and unlikely to be continued
Links
Ad blocker interference detected!
Wikia is a free-to-use site that makes money from advertising. We have a modified experience for viewers using ad blockers

Wikia is not accessible if you've made further modifications. Remove the custom ad blocker rule(s) and the page will load as expected.