Back to Places
Description
Edit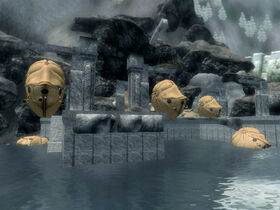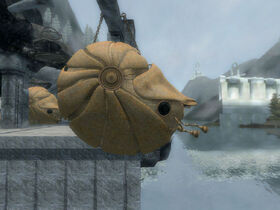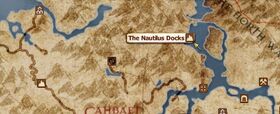 Old dock once used by the Star People. You arrive here following Gervasius Instructions. The dock is guarded by Dwarven Guard. Here is the entrance to the Nautilus Dockyard, a place where the Star People built their Nautilus ships. Detailed walkthrough in Side Quest Artifacts from the Past.
North part of the Northrealm, in Northcomb Mountains near North Wall
Coordinates for Map marker: Nautiluswerft.(-25,30)
Occupants
Edit
Creatures
Items found
Edit
Chest with two torches
5 Mussels (Clamps)
Ad blocker interference detected!
Wikia is a free-to-use site that makes money from advertising. We have a modified experience for viewers using ad blockers

Wikia is not accessible if you've made further modifications. Remove the custom ad blocker rule(s) and the page will load as expected.