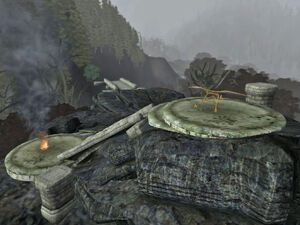 Back to Places
Description
Edit

Flying start point to the The Southern Tower for the side quest The Family Tree Tablet in Treomar..To access it to the top you have to climb a tortous path uphill.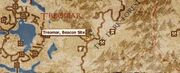 Coordinates: Signalposten -28,-8
Located deep inside the Dark Forest, is near to the only road that allow access to Treomar that is not locked down.
Occupants
Edit
Creatures
Items/Rewards
Edit
Treasure Chest
Plants
Ad blocker interference detected!
Wikia is a free-to-use site that makes money from advertising. We have a modified experience for viewers using ad blockers

Wikia is not accessible if you've made further modifications. Remove the custom ad blocker rule(s) and the page will load as expected.