Back to Places
Description
Edit

Wingthor's Ascent is a climb on the coastal mountains region, far east. On this road going north you can find Dwarven Mine Onruhl, going south without turning left (Arcane Sanctum ) you can reach Waverock.
East part of the Middlerealm , in Whisper Forest .
Coordinates for Map marker: Wilderness (11, 5)
Occupants
Edit
Creatures
Mummy (in the old fort ruin)
Items Found
Edit
Chests/Containers
Plants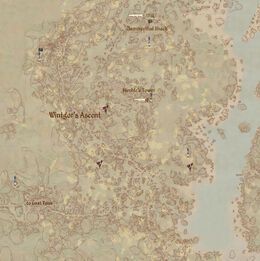 Ad blocker interference detected!
Wikia is a free-to-use site that makes money from advertising. We have a modified experience for viewers using ad blockers

Wikia is not accessible if you've made further modifications. Remove the custom ad blocker rule(s) and the page will load as expected.